Recently, I discussed how corporate social responsibility can be big for business and explored the benefits and pitfalls of brands engaging in politics. Now I want to turn my focus to the environment, and how it can directly impact reputation, sales and profitability.
On 1st May 2019, UK Parliament was the first in the world to pass a motion declaring an environment and climate emergency. Climate change is not a new topic of debate, but pressure has been mounting over recent months for governments, corporations and individuals to do more to tackle the effects of global warming. Recent protests in London from Extinction Rebellion, a group that has focussed their demonstrations on what they are calling 'criminal inactivity' from the government in relation to climate change and the inevitable crisis it poses, was instrumental in bringing this issue to the fore. Not forgetting high profile individuals like David Attenborough who have spoken passionately about the subject in recent times.
Who is responsible for change?
While some people still deny the impacts of climate change, Donald Trump being a famous example having removed the U.S. from the Paris Climate Agreement, society as a whole is becoming more informed on the subject and is considering how to make a positive impact. In fact, last year, 92% of Britons said that minimising their impact on the environment was important. However, not everyone is ready to make a personal sacrifice – with 31% saying that it's up to governments to effect change and 15% saying that businesses should take a lead.
We can all sit around pointing the finger, passing the buck and claiming, "it's not our responsibility". In my opinion (and what seems to be the most logical approach), it will take a combination of all three – governments, businesses and individuals – to instigate real change and reverse the effects of global warming. However, governments and individuals are not yet being held accountable for their activity (or inactivity) relating to the environment – but your business might be.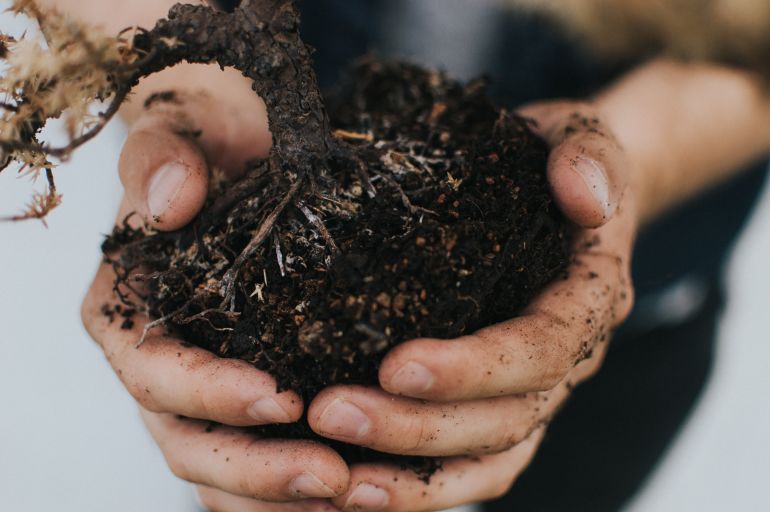 How will the environment impact your bottom line?
The biggest problem businesses face when it comes to sustainability is the impact environmentally friendly practices can have on profitability. When researching this topic, I discovered a number of articles that deliberated whether businesses can be sustainable and still make money. Setting goals like 'becoming a carbon-free business' may require big change, including rethinking your company ethos, business practices, process and culture – all of which can be costly.
So, is it worth it in the long run? Morally, the answer has to be yes. I mean, if we're headed for some sort of post-apocalyptic 'Mad Max' style existence, your short-term profits are going to be irrelevant anyway – you're better off stockpiling barrels of oil. Business wise, there are certainly examples of companies that have made sustainability pay.
Take Unilever, for example. Oliver Pickup writes about the success of their Sustainable Living Plan in his article for The Telegraph. Their goal was to double revenues while simultaneously halving their environmental footprint. The result? A half-year turnover in July 2016 of £22bn, and savings of £500m since 2008 thanks to cuts in energy, waste and time through their eco-production processes.
Of course, your business may not be in the same league as Unilever. However, the article goes on to look at smaller businesses that are putting sustainability at the heart of their ethos and seeing excellent results.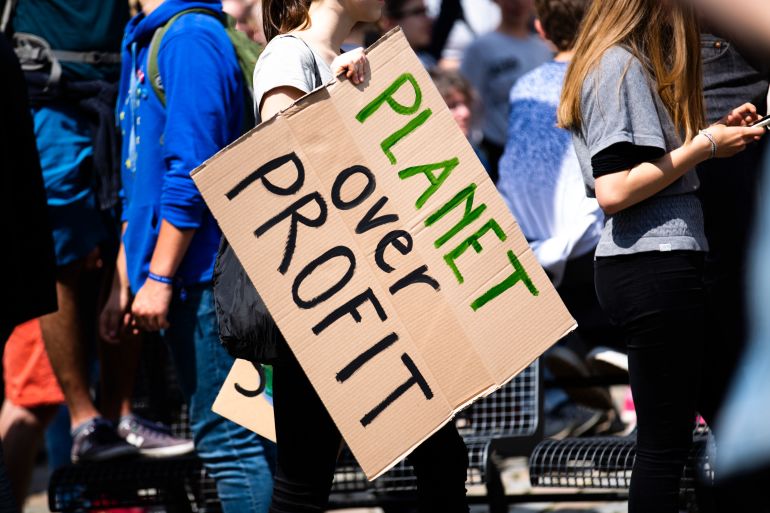 The effect on your brand's reputation
There have been many examples of brands whose reputation has been damaged due to practices that harm the environment. In 2010, Nestlé was famously targeted by Greenpeace with a video parody of the Kit-Kat advert in a bid to highlight the fact they were buying palm oil from companies that destroy rainforests. In just eight weeks after the campaign, Nestlé agreed to Greenpeace's demands and is now seen as one of the top brands leading the way in sustainability.
Sticking with the subject of palm oil and Greenpeace, supermarket chain Iceland received a lot of media attention for its 2018 Christmas campaign. The advert, made in collaboration with Greenpeace, aimed to highlight the impacts of deforestation at the hands of palm oil growers. This was released in conjunction with the supermarket's pledge to remove palm oil from all its own brand products. However, just weeks later, the firm was coming under fire for still stocking such products. The moral of the story? If you say you're going to make changes, make sure you actually implement them.
The fashion industry has also come under fire, with 'fast fashion' being highlighted as a trend that could see clothing production accounting for 25% of the world's carbon budget by 2050. In an article by Business Leader, Zara and H&M are both named as guilty parties even after launching their own 'ethical and sustainable' clothing collections.
And more recently, loyalty scheme Nectar has been in the spotlight for shifting loyalties from BP to Esso. The petrol brand's parent company, ExxonMobil, is being investigated by the European Union for claims it lied about climate change risks, causing campaigners to criticise Nectar for the move.
The list goes on, and no industry is safe from scrutiny.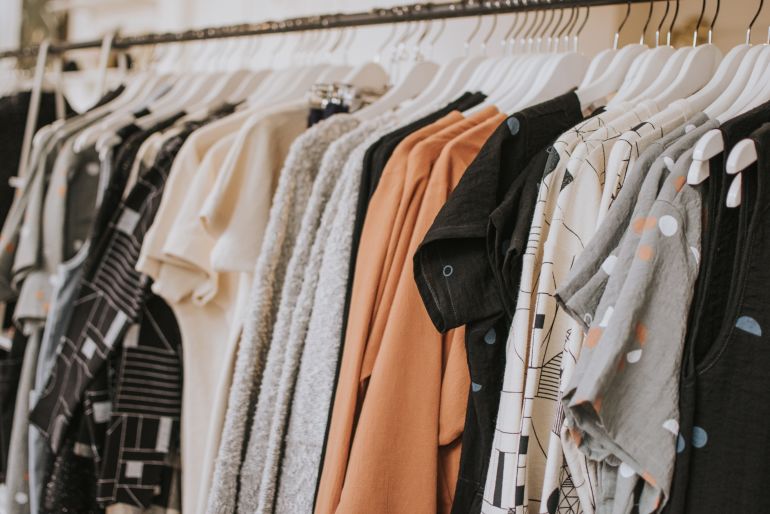 How can you profit from sustainability?
As consumers look to companies that are acting responsibly when it comes to sustainability and the environment, you can attract customers by telling them about the positive changes you've made or intend to make. Of course, these can't just be empty promises or futile gestures – to achieve brand loyalty through sustainability, you need to embrace it wholeheartedly.
Sustainability might also be key to securing the future of your business model. The knock-on effects of global warming might directly impact your operations. If things like tariffs and sanctions come in to play, refusing to take a pragmatic approach could cost you in the long run. In the UK, Labour has announced that, if elected, they would force companies bidding for public sector contracts to address energy use, greenhouse gas emissions and waste before awarding any work. And with the government spend on private sector goods and services amounting to £284bn per year, there's a lot to miss out on. Of course, this would depend on them getting into power – but it could very well be a sign of things to come, regardless of which party is leading.
Finally, there's even more evidence that it does pay off. According to research by CPD, formerly known as Carbon Disclosure Project, businesses that are taking a lead on climate change are outperforming on the stock market.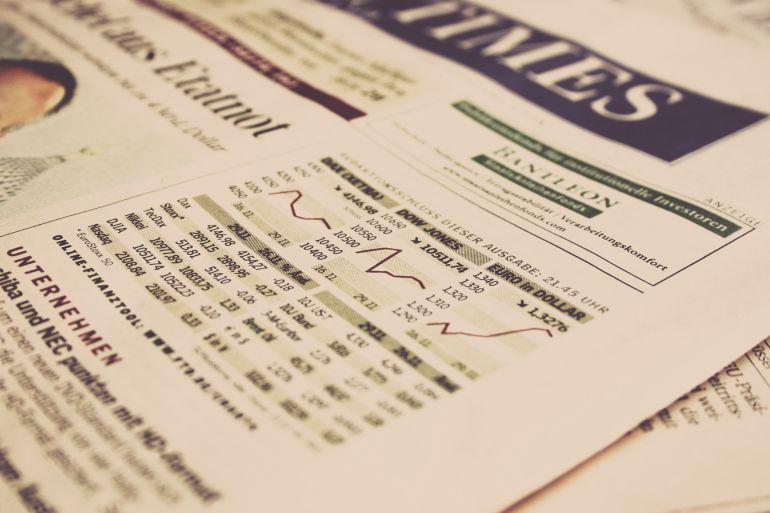 What can your business do?
I acknowledge that a lot of the brands I've mentioned have the power and means to effect big change. You may not have the luxury of a few billion pounds in the bank to invest in things like Facebook's cold data centre, but there are plenty of other things your business can do to make an impact. Google has devised an excellent sustainability tool for individuals to discover how they can reduce their food, water and energy waste. A similar method can be applied to businesses, albeit in a less crude way. The key to working out how you can capitalise on being more sustainable is by looking at your data.
Just as our Chief Strategy Officer, Andrew Henning, talks about Digital Transformation being high on the list of priorities for business leaders in coming years, I predict that sustainability will be up there too. And many of the tips he outlines can be transferred and tailored to form an approach to embedding an environmental policy that will prepare your business for the future.
The Fourth Industrial Revolution describes the period we are embarking on where new technology will fundamentally change the way we live, work and relate to one another. But it won't just be those at the forefront of technology driving this revolution – the environment, and the action we take in response to this global emergency, will play a big role in shaping our future too.