Back in September I was lucky enough to travel out to New Orleans for the Sitecore Symposium, to learn about the new features, direction, and uncapped potential of Sitecore 8. Throughout the Symposium it became apparent that approximately 95% of owners aren't even getting past the general content management feature of Sitecore.
Let's be honest, Sitecore is an absolute behemoth of a product – an incredibly powerful one at that, and it can be a pretty daunting task to fully utilise every feature, especially for companies that have a digital team of 4-5 people.
Chris Nash (Senior Business Optimisation Consultant) and Lars Peterson (Head of Business Optimisation Services) from Sitecore were keynote speakers at one talk I attended. Interestingly, they spoke about how Sitecore's vast range of features can actually have a negative effect on businesses and digital teams due to option paralysis. It might seem silly to think that, after a considerable investment in the platform it simply serves to host the solution whilst the features sit dormant; that users simply don't know where to start. But when I think about this more abstractly I can see it mirrored in real-life situations that I'm constantly faced with.
I've procrastinated for so long to tidy out the shed, garage, or spare room that it's just turned into a graveyard for old clothes, boxes for appliances that I no longer own, and DIY projects that haven't quite made it over the finish line. I'm sure I'm not the only one who is a repeat offender for starting projects at home that I think are going to be great and never mustering up the final effort to finish them. Starting a new task might begin with enthusiasm, but it's common for this to waver and be replaced with procrastination the less shiny and new something is or the closer you are to finishing. Alternatively, the task is simply too daunting, and you're left wondering where to even begin. Both of these scenarios could be applied to the vast level of Sitecore features a customer could set up.
It's pretty simple though. Assess one feature at a time, decide whether you want it or not, and slowly put things in their place. As Nike would say, JUST DO IT.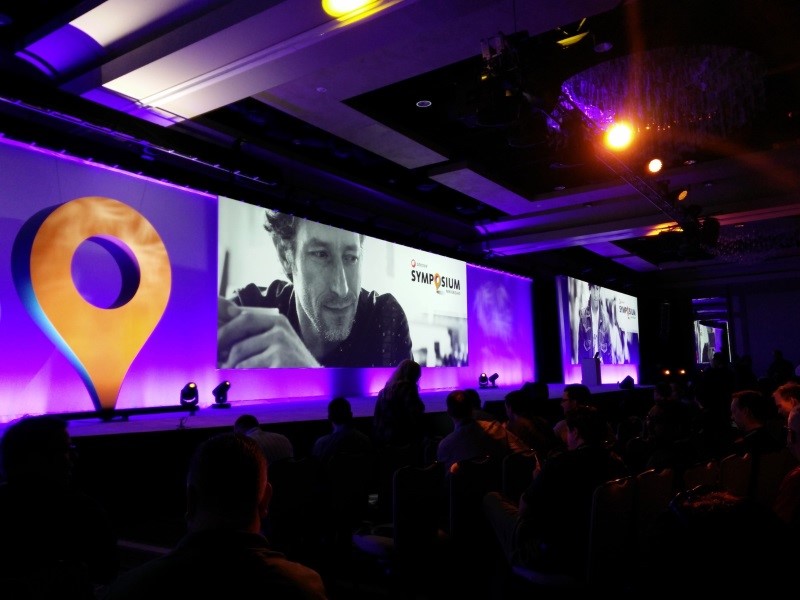 Chris and Lars' keynote was less talk, more do. People talk about Sitecore's personalisation, automated engagement plans, and A/B testing, but almost never get around to implementing it because there's simply too much to do if you take it all on at once. Sitecore suggest to-do one thing at a time and, so long as you do it, you will see what all their partners and customers have been saying for years; that "Sitecore generates substantial revenue, increases savings, and drives business growth".
If justifying spend isn't enough to make you want to get Sitecore's features up and running, getting new customers should be. In a digital world where we're trying to bridge the gap between digital and real-life experiences, end users expect a contextual journey when they're looking online, not to be shown things completely unrelated. This could be the biggest driver towards achieving conversions.
Your website is your online salesperson and they'd probably be fired if they kept offering customers the same products. Let's take the example of buying a toaster online.
I have never bought a toaster only to come back later to buy the exact same toaster, just in a different colour. Perhaps you're a serial bread toaster and you want to toast bread in every room, but most people don't. If your website is trying to sell the same products, but in different colours you're likely to drive customers away. Show the right thing to the right person at the right time and you will convert more.
Whether you use an agency, or you have the in-house capabilities, let's start with one thing at a time. Explicitly personalise the homepage banner or landing page banner based on the paid campaign the user has come in through. Get stuck into the mammoth project one thing at a time and it will be so much easier to manage, because if you wait to find the perfect time to do it, I would bet my life savings and my unfinished wooden chest on it that it will never happen.
If you're setting up Sitecore yourself, my advice is to start small, make it manageable, and grow from there. It's only then that things will start moving quickly, but it won't move at all if you don't take that first step.
Should you wish for some expert knowledge to help speed up the process, Redweb has an enterprise Sitecore team who focus specifically on Sitecore builds and working in tandem with our Strategy Directors they enable customers get the most out of their Sitecore solution; to help them execute all of the little nuances that they've all invested in, as well as offer advice on road mapping and aligning their business strategy and goals with their Sitecore solution. If you're not sure where to begin with Sitecore then embody their ethos and don't just think about calling Redweb for advice – do it!