Having a personalisation strategy can help facilitate and improve audience engagement. As a marketeer, there are plenty of tools and techniques that can help you gain insight into your audience and deliver the content they want. Take a look at these tips to get started.
1. What are you asking your customers?
Asking questions to gain a better insight of your audience seems obvious, but it's not as commonplace across websites – and with GDPR, many organisations have been deterred.
However, if you make sure to ask only relevant questions and allow people to edit and purge via a profile, it's a very effective method to base personalisation on. There's also the added bonus of instilling trust with the perceived value exchange.
So, review what you know are their quick wins, and ask more to get a true understanding of user groups and intentions.
2. What else are you gathering?
Data supplied willingly by users via surveys, registration or social profile is known as explicit – these are sometimes called explicit signals. In addition, you are collecting implicit data – those signals provided in a non-conscious manner. These could be frequency of visit, device being used or referring keywords. On top of that, there's also contextual information such as location and time of visit.
Taking the time to understand what implicit data you have (or don't have) against both known and anonymous visitors is an effective springboard to kick-start a low-level strategy.
3. Segment your audience
Does your website cater for audience groups with distinct reasons for visiting? If so, you'll need to define their personas to gain a better understanding of what they're trying to achieve. Trade customers may have different needs than retail customers, for example.
When you've defined these groups, work out what your business goals for them are. Do you want them to buy? Create a profile? Join a group? All of this will give you a better understanding of how you can help them achieve their goals – and yours.
4. Is your content broad enough?
Do you already have content aimed at different segments? Could your initial content personalisation strategy be based on better engagement with that content by the target groups?
Implementing dynamic sign-posting, such as promotional pods or calls to action, means you can provide suggestions and create intuitive user journeys. With that in mind, consider whether your signals provide a mechanism for a hierarchy of content based on engagement.
5. What technology is available?
Content management has rapidly evolved into experience platforms, with the traditional systems now providing big data capture and the ability to display content based on individual behaviour. If you don't already have such a system (for example, Adobe, Sitecore, Episerver, or Acquia) then there are lots of add-on solutions that can be layered over your site.
One such example is Google Optimise that just requires a line of code to be up and running. It's a quick way to get going and gain experience – and, who knows, with some personalisation success the business case for a new platform might be better made!
6. Specific pages for specific insight
Through Google Analytics you'll have access to page views – but are they telling you enough? Whilst checkout pages and forms may provide specific intention, often page browsing is very generic and undescriptive. Tailoring individual pages to have a stronger audience and interest focus means you can direct your traffic implicitly to unveil their motivations. Say, 'Travel insurance – what cover do my children have' would suggest the visitor is a parent, which in turn could be a marketing niche!
In addition, certain systems allow you to attribute engagement points to pages. This allows a user profile to be built up over time as they interact with your site.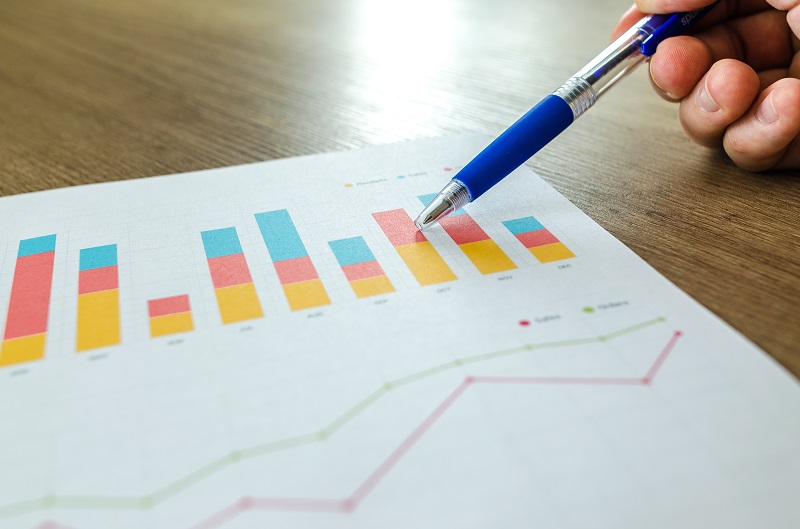 7. Lookie-likey!
So, assuming you've started gathering data against visitors and can attribute them to a conclusion, you'll be in a position to review those implicit signals to see if any trends are developing.
Do tablet users visit more frequently before purchasing? Is it only iPhone users watching the 4K videos as part of the journey?
Whilst this analysis may not be guaranteed, a more suggestive approach based on what others have done is a proven way to optimise and evolve your strategy.
8. Offline counts as well
Most organisations have both an online and offline relationship with their customers. The difficult part is linking the journey to benefit both.
A current trend is to try and be more forthright about the mix and actively try and close the gap. Email receipts, in-store kiosks or social walls are examples of the digital world entering the shop floor. If you interact directly with customers, think about how can you create an omnichannel approach to their engagement cycle.
9. Authentication
It's very difficult to provide a personalised experience if you only know your customers as 'Mr on a mobile', or 'Mr on a work PC'. In order to join the dots, you need users to be authenticating so you can effectively track across devices.
Third parties are an easy way to start, with Facebook, Google and Instagram all providing services. However, for some organisations, the use of social platforms for this purpose isn't ideal so you may want to look to SAML/OpenID services such as Azure, Bitium or Okta.
10. Get going
Finally, number 10 is simply to make a start.
Personalisation isn't simple and strategy is complex, time-consuming and not an exact science.  Whilst we advocate planning and analysis, it's also important to test and experiment. Try finding common-sense examples that will prove you can affect user behaviour and, more importantly, measure the results.
Good luck!