We're a multi-award winning digital agency and, since we began in 1997, we've had only the very best people working for us. Our team of digital specialists are the heart of Redweb, offering expertise in creativity, innovation, development and strategy – and you could join them.
Welcome to our world
Being part of the biggest agency in the South means you'll get the chance to work with leading brands without the stress of the city. Alongside collaborating with forward-thinking, like-minded individuals, you'll also benefit from beautiful beaches, flexible hours and plenty of perks in between.
Grow with us
With dedicated meeting spaces, breakout areas and hot desks, you're free to move around and work in a way that suits you. As part of Redweb, you'll also be encouraged to direct your own development. You'll be supported by experienced staff and established processes that recognise and reward your achievements – so if you're passionate about digital and ready to make a difference, you'll fit right in.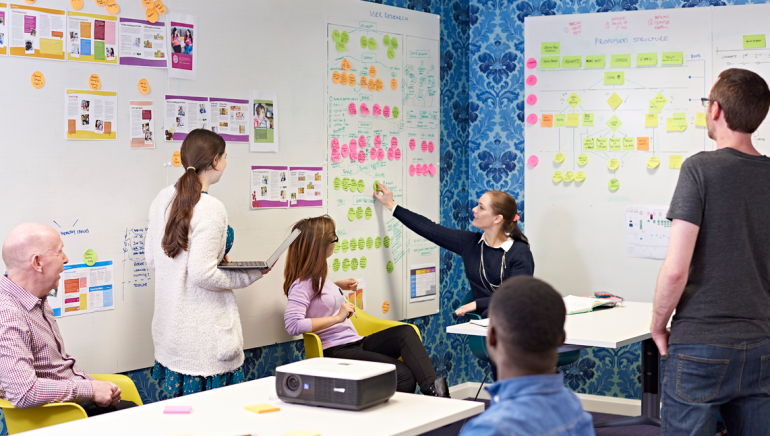 Get a head start
Looking to take your first steps in the industry? We regularly welcome apprentices, graduates and placement students to Redweb. Whether you're interested in getting some creative experience or building your technical knowledge, we'd be happy to be part of your journey into digital.