We are at our best

when solving these types of challenges
Digital Strategy & Service Design
Need help mapping your future?
We'll help you craft a plan that meets your business goals by achieving outcomes, not just outputs.
CX & Commerce Platforms
Want a solution that scales with you?
Using data, content and commerce, we'll craft a bespoke experience that flexes with your business and sets you up for success.
Cloud services & support
Need a digital partner you can rely on?
Our experts keep your digital estate safe and secure, as well as delivering improvements and tailored reporting.
Campaign & performance
Want a better return on investment?
By truly understanding your customer journey, we increase meaningful reach, conversions and engagement.
Read our agency overview to see how we can work together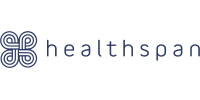 Ecommerce with an edge
Leading technologies and expert insights gave this nutrition powerhouse everything it needed to capitalise on exciting new market opportunities.
See how we elevated their digital estate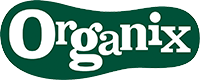 Strategic insights that underpin success
The children's food market is vibrant, varied and fun – but it's also a serious business. With first-hand audience insights, we crafted a recipe for future success that formed the foundation of Organix's new website.
See how we put parents first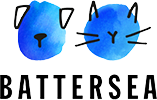 Bringing a new brand to life online
Overcoming design dependencies and a challenging deadline, we rolled out a modern new aesthetic for one of Britain's most famous animal shelters.
See how we developed the best in breed

Maximum return on investment
Find out how we combined automation with innovative thinking to bring greater efficiency to this leading housebuilder's digital advertising spend.
See how we found a competitive edge
Insights straight to your inbox
Sign up now to be the first to know when our experts publish a new article.
Your information helps us monitor and improve our content, we will never share it with anyone else. We only send emails we think you'll find valuable – you won't hear from us more than once a week. You can unsubscribe any time.